25 YEARS CELEBRATION
Reto Juvenil International has a lot to Celebrate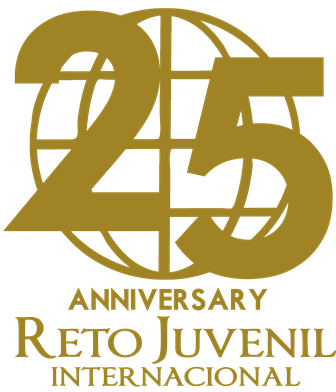 Reto juvenil Internacional celebrates twenty five years of uninterrupted service to the communities and their people
We take this opportunity to thank you for helping us succeed and to invite you to join us in a celebration of this accomplishment:
RETO JUVENIL INTERNACIONAL
CHARITY DINNER
October 27. 2016
                 Hotel Radisson -  Tournon
Time  7:30pm
 Tickets Cost $60us per Couple.
The funds raised from this dinner will be destined to our wonderful program "Rural Education Infrastructure and Nutrition" which provide a variety of care and services to education in Central America.
Our program is designed to improve education infrastructure and nutrition of children through vegetable gardens on rural communities. This program was created with the goal to enhance quality of life, address needs of individuals and minimize the need for institutional care. 
We, at Reto Juvenil Internacional. Wish to extend our sincere appreciation  and thanks to all of our national and international volunteers and interns, private and public organizations, partners and Board Members, for their loyal support as we celebrate our 25 years in social service for the most needed sectors.
We could not have come this far without the hard work and loyal support of each of you.
One again, thank you all for  helping us make the past twenty five years of service a success.
for more Information please contact us at: This email address is being protected from spambots. You need JavaScript enabled to view it.
Fabio Mora 
Regional Executive Director